The forests, fields, and hills around the Abbey harbor abundant undiscovered powers, hidden mysteries, and clues about the Hunter's past. Most areas are host to specific reagents like mushrooms and herbs that can be gathered and used in crafting. The reagents you find as you explore the Abbey grounds will change depending on the time of day.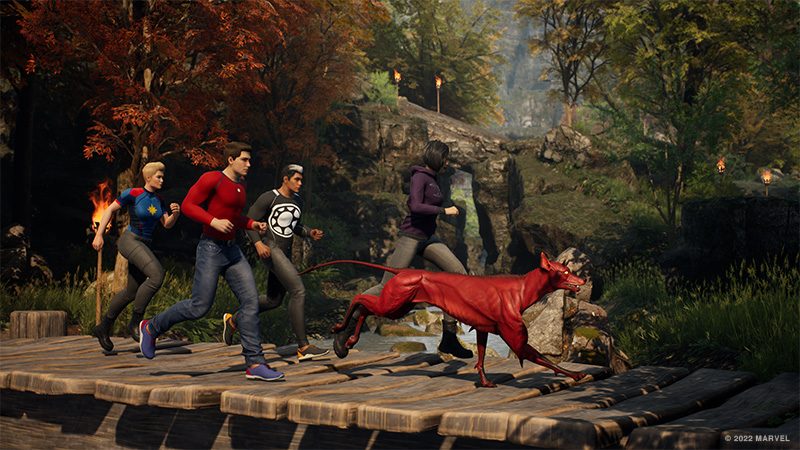 As you uncover and explore new areas within the Abbey grounds you can also find locations known as Havens, which are particularly suited to hanging out with your heroic allies. When you invite other members of the Midnight Suns to join you at these locations for special hangouts, any Friendship rewards you earn for choosing activities they enjoy, giving them gifts, or selecting agreeable dialogue responses are doubled.
When you're not busy gathering reagents for crafting or hanging out with your hero friends, keep an eye out for other useful items and locations of interest in the Abbey grounds. There are caves to explore, Arcane Chests to unlock, recipe books to read, and even the ghost of a powerful witch who might share some insight into the Hunter's history.