EDICIÓN LEGENDARIA DE MARVEL'S MIDNIGHT SUNS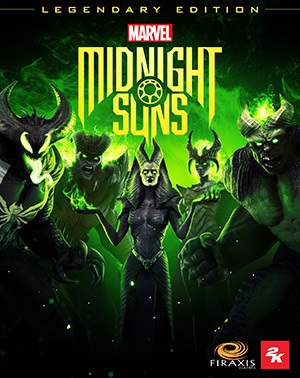 EDICIÓN DIGITAL+ DE MARVEL'S MIDNIGHT SUNS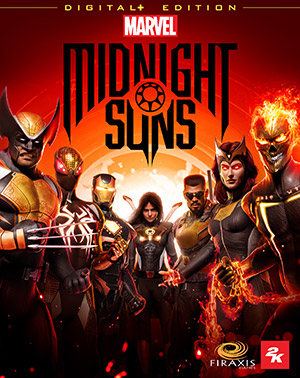 EDICIÓN MEJORADA DE MARVEL'S MIDNIGHT SUNS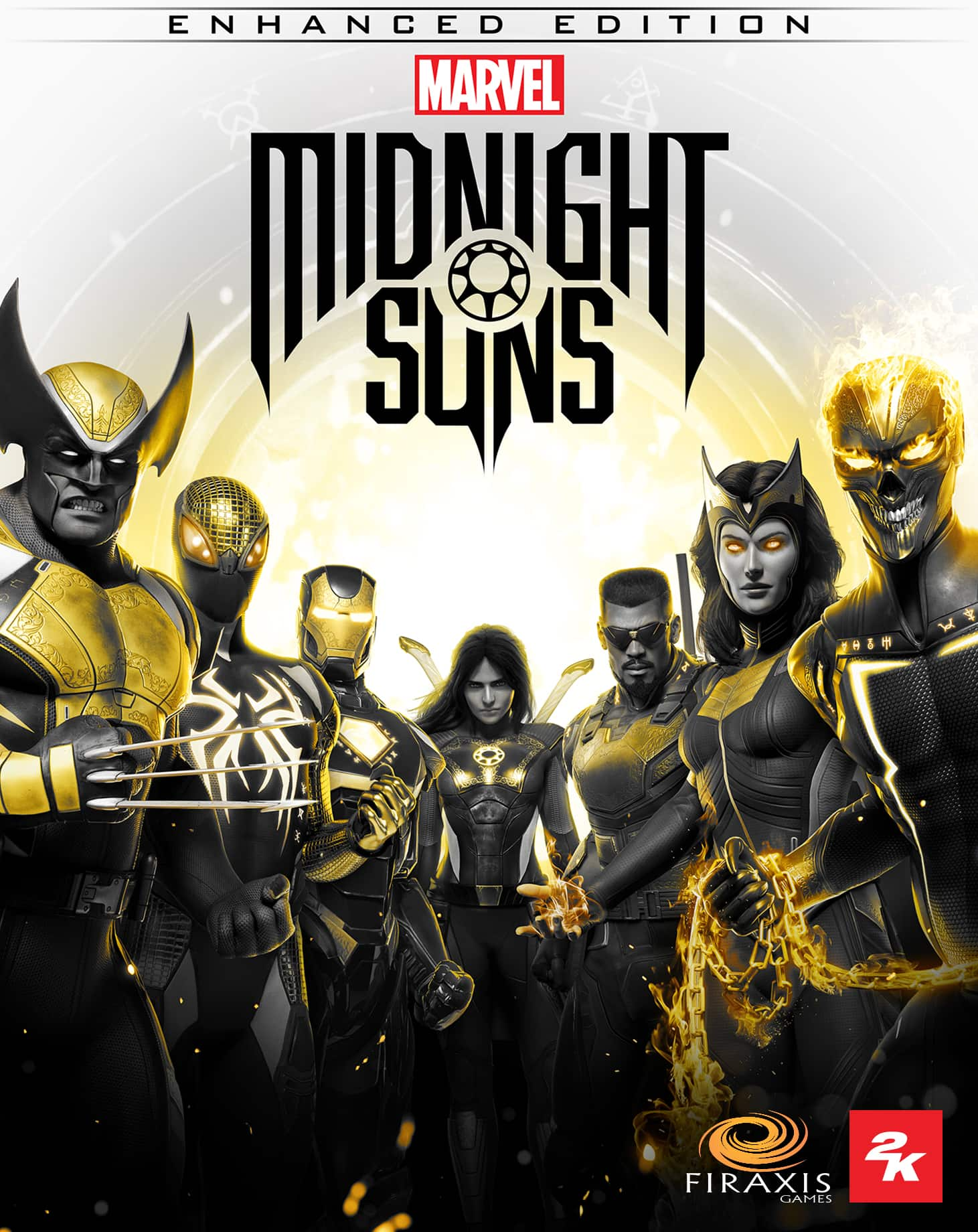 EDICIÓN ESTÁNDAR DE MARVEL'S MIDNIGHT SUNS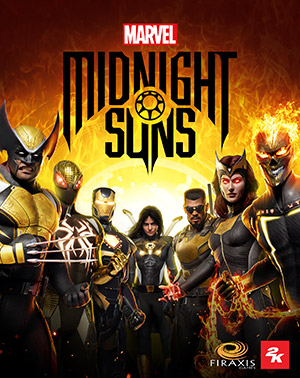 MARVEL'S MIDNIGHT SUNS PASE DE TEMPORADA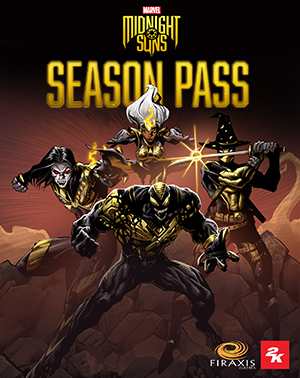 PASE DE TEMPORADA INCLUYE:
Keep the pressure on Lilith with the Season Pass, an extra dose of vengeance that includes four post-launch DLC packs for Marvel's Midnight Suns, each introducing a new fully playable hero, new missions, new enemies, and more. The Season Pass also includes 23 Premium Skins at launch so you can customize the look of the Midnight Suns team.
The four playable post-launch DLC heroes included in the Season Pass are:
Deadpool
Venom
Morbius
Storm
Includes 23 Premium Skins:
Captain America (Future Soldier)
Captain America (Captain of the Guard)
Captain Marvel (Mar-Vell)
Captain Marvel (Medieval Marvel)
Magik (Phoenix Five)
Magik (New Mutants)
Nico Minoru (Sister Grimm)
Nico Minoru (Shadow Witch)
Wolverine (X-Force)
Wolverine (Logan)
Blade (Demon Hunter)
Blade (Blade 1602)
Iron Man (Iron Knight)
Iron Man (Bleeding Edge)
Ghost Rider (Spirit of Vengeance)
Ghost Rider (Death Knight)
Doctor Strange (Future Supreme)
Scarlet Witch (Boss Witch)
Scarlet Witch (Fallen Scarlet Witch)
Spider-Man (Symbiote Suit)
Spider-Man (Demon Spider)
Hulk (Fallen Hulk)
Hulk (Maestro)
Nota: Las skins premium deben usarse con el personaje equivalente en el juego. Los personajes pueden requerir ser desbloqueados a través del juego. El Pase de Temporada posterior al lanzamiento se entregará automáticamente en el juego cuando se publique. El calendario de lanzamiento del DLC para el Pase de Temporada se revelará más adelante. Se aplican términos. Se aplican términos.
¡CONSIGUE UN ASPECTO EXCLUSIVO!*
Regístrate para recibir noticias y marketing promocional de 2K y sus socios, y consigue el aspecto de Acechador nocturno para Blade.*